Social & Web Marketing
Social media management, email marketing, Google + Facebook Ads and much more ...
In 2022, you cannot fail to position your company on the right social channels. The world, especially that of the youngest, lives on the web because it is much more rapid in providing all the information they are looking for. Whether it's the choice of a restaurant or the next pajamas we will give to your brother-in-law's cousin at Christmas, an online search is much faster than browsing for hours - often empty - around shops.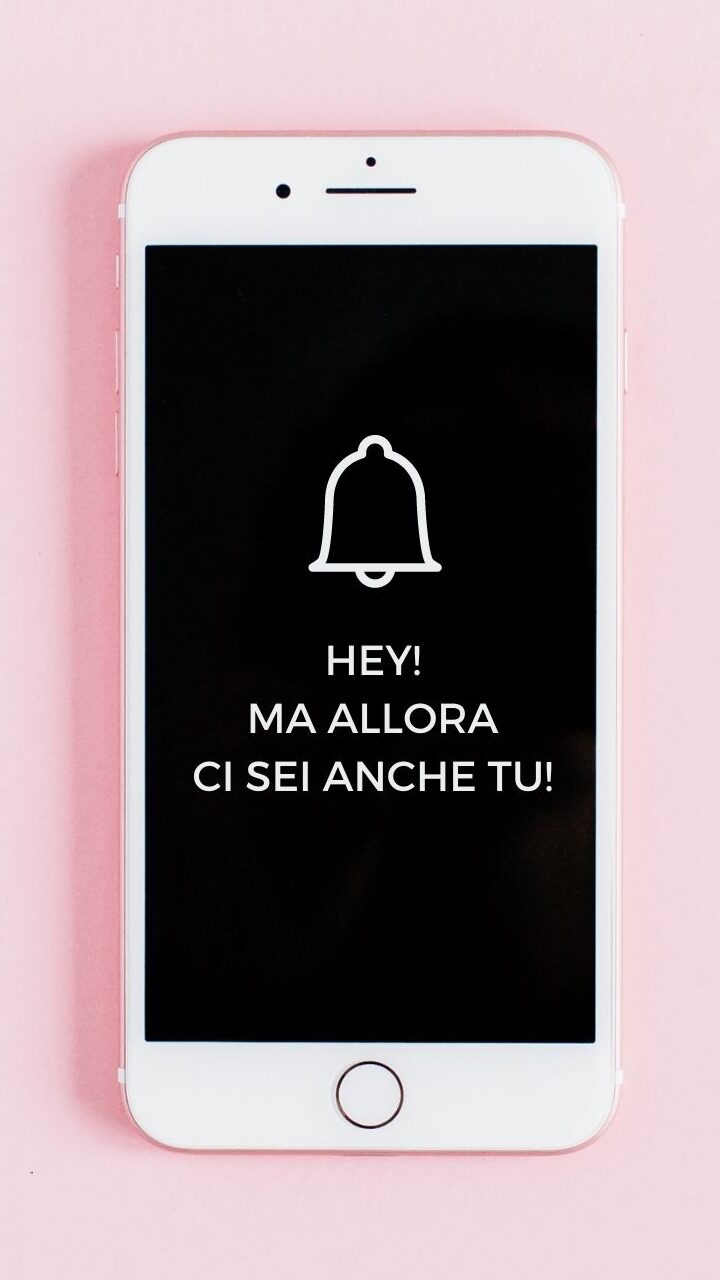 So, is it not enough for me to have the site?
It depends.
It depends on the sector in which your company is positioned. If this mainly moves behind the scenes and does not require direct contact with the final consumer, it may not be essential to preside over them all. Or at least not assiduously.
If you are a freelancer, or you have a company that offers consumer services or, again, you have a shop, not being on social media means just selling alone in your street, that is, always to the same people. People who might one day choose another shop because your offer may be repetitive, or because they will prefer the newly opened mall or simply because texting a facebook page is 100 times faster than going out, go to the store, turn it around, and choose a product to buy.
Social presence, especially if strategic, is like move your shop to an extremely busy square with new customers.
Using social media strategically means attract attention of these new customers, distracting them from your competitors.
Adding advertising also means that the crowded square will be dotted with signs that will all point in the direction of your store. It will then drive traffic to your products or services.
The importance of a communication strategy
No company, except perhaps supermarkets, has products that ALL they would like or buy.
Let us ask ourselves why.
Every single human being has a life, a character, unique tastes. We are all different, and nothing will ever agree on anything. That is to say, no person will ever have a unanimous thought towards a single product / service.
I'll give you an example:
What kind of thought makes you think of a restaurant that does fish, pizza, meat, but also Japanese? Which is suitable for families but also hosts large events at the same time? Who has the tables outside, but also indoors, but also on the veranda, with sea and mountain views?

Thought 1: it cannot exist.
Thought 2: if it exists, it's certainly not for me.
Thought 3: even if it existed and did for me, surely the quality of his dishes will not be able to live up to my expectations.
Because? Because we are not made for everything. Just as we are not made for everyone.
Using strategic communication means:
- Understand who our offer is addressed to;
- Understanding who our potential customers are;
- Understanding how they speak and how they reason;
- Understand how to create an active dialogue with them.
Once this hurdle has been overcome, the job will be all downhill.
How much does the social channels management service cost?
Here too, trust those who answer that: it depends.
It depends on many things:
- From how many and which channels do you want to preside over;
- What your company deals with;
- From which objectives do you want to achieve and in how much time;
- From which assets you already have available.
The costs are therefore variable and must be structured on these and many other questions that we will ask you in the cognitive phase.
In general, what requires more work, in addition to planning the right strategy for your company, is the creation of graphic contents, which must be in line with your brand and faithfully reflect your values and strengths.
We are ready to make you grow in 2022
Book your 30-minute free consultation to find out what we can do together.